Mathematician and role model elected Fellow of the Australian Academy of Science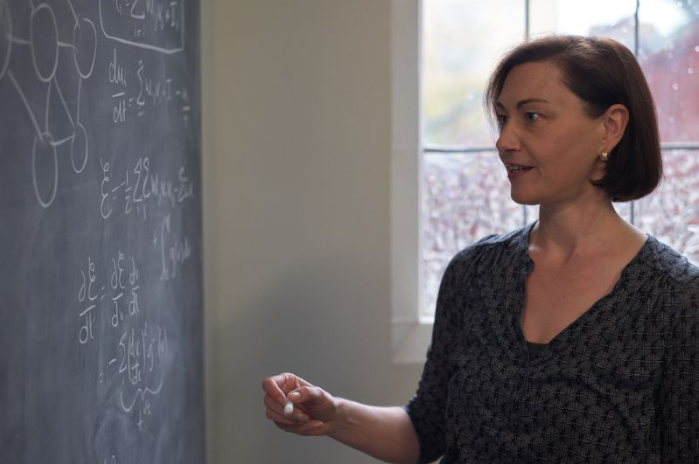 Distinguished University of Melbourne mathematician, Laureate Professor Kate Smith-Miles, has been elected as a Fellow of the Australian Academy of Science for her significant contribution to science.
A Professor of Applied Mathematics in the School of Mathematics and Statistics, Professor Smith-Miles is renowned for applying a mathematical lens to tackle significant problems impacting society.
Her pioneering research in developing a reliable algorithm testing model has revolutionised the way algorithms are understood and tested in a wide range of fields, including machine learning and software testing.
Professor Smith-Miles is also well-respected for her ambassadorial role in supporting women in science, particularly through her work as Chair of the Advisory Board for the AMSI Choose Maths program.
University of Melbourne Dean of Science Professor Moira O'Bryan said this achievement acknowledges Professor Smith-Miles' significant advancements to our understanding of applied mathematics.
"Kate is an outstanding mathematician whose interdisciplinary approach to research is an example of how mathematics is capable of transforming industry and building reliance and trust in science," Professor O'Bryan said.
"As a leader in her field, Kate is actively involved in mentoring and encouraging greater female participation in mathematics. Her engaging and positive approach cultivates a supportive environment for young girls and women interested in pursuing a career in science. The University of Melbourne and Australia are better places for the contributions Kate has made."
Professor Smith-Miles said she is honoured to have her work recognised by such an esteemed and diverse group of scientists.
"Their recognition of my contributions has reinforced my belief that the need for my work is universally understood, and critically important to ensure all areas of society that depend on algorithms can benefit from rigorous mathematical approaches to "stress-testing" and establish much-needed algorithmic trust," she said.
Through her accomplished career, Professor Smith-Miles has been awarded more than AUD$20 million in competitive grants, including 13 Australian Research Council grants.
She is the Associate Dean (Enterprise and Innovation) for the Faculty of Science, and Director of the ARC Industrial Transformation Training Centre for Optimisation Technologies, Integrated Methodologies and Applications (OPTIMA), which brings together a team of experts in optimisation spanning the disciplines of mathematics, computer science, statistics, engineering, and economics.
Professor Smith-Miles joins 21 other distinguished scientists, who have been elected by their peers this year for groundbreaking and impactful research.
Professor Ute Roessner, former Head of the School of BioSciences and honorary Professor at the University of Melbourne, has also been recognised for her achievements in the field of plant biology.
The 2022 new Fellows will present their work and achievements at the Academy's flagship Science at the Shine Dome event in November.