Hope for dementia thanks to new specialised centre in Melbourne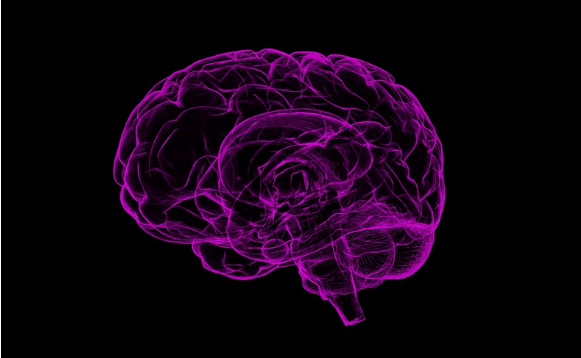 The new Melbourne Dementia Research Centre is set to fast-track diagnosis and treatment of Alzheimer's disease, bringing together Australia's best scientists as they edge closer to a cure.
The entre, the largest of its kind in Australia, is a collaboration between The Florey Institute of Neuroscience & Mental Health and the University of Melbourne, with funding of more than $22 million from the National Health and Medical Research Council (NHMRC), and $4 million in support from other funders.
It will be home to close to 200 staff working on improved diagnostics, treatments, and ultimately a cure for dementia.
The centre was today launched by Health Minister Greg Hunt, who toured the Magnetic Resonance Imaging (MRI) and Positron Emission Photography (PET) facilities that are crucial to the first clinical trial to be run at the Centre.
This 3D Trial (Delaying Dementia with Deferiprone) will hopefully lead to an affordable and efficient way of diagnosing people at risk of dementia, which in turn will allow for early intervention and prevention of the disease's progression.
Professor Ashley Bush, who made a world-first discovery into a link between iron in the brain and dementia progression, has been appointed centre Director.
"The centre will focus on integrating basic and translational research into dementia, with a special focus on clinical trials and clinical longitudinal studies," Professor Bush said.
"Over the next three years we aim to offer a new drug therapy for people with Alzheimer's disease as part of the 3D Trial. We will develop a way to offer an early diagnosis using imaging so we can intervene with novel drug therapies; and we will constantly be trying to develop new dementia medications.
"The importance of finding a cure for dementia is growing every day with more than 400 000 Australians currently living with the disease, and another 100 000 more expected to be diagnosed within less than a decade. Helping those people and their families, who inevitably become carers, is vitally important."
Professor Shitij Kapur, Dean of the University of Melbourne's Faculty of Medicine, Dentistry and Health Sciences and Assistant Vice-Chancellor (Health), said the centre was a fantastic example of collaboration between the University and the third most cited neuroscience institute in the world, the Florey.
"The Melbourne Dementia Resource Centre realistically aims to be the world's leading centre for research translation on dementia," Professor Kapur said.
"We already have groups loosely collaborating on the ageing brain across the University, the Florey and at the Royal Melbourne Hospital and Austin Health, but this union will optimise discovery."
Florey Director Professor Geoffrey Donnan said: "Bringing this research together under the umbrella of a dedicated Centre will undoubtedly lead to improved outcomes through linkages into clinical practice, education, industry and philanthropy. This is an exciting step towards finding a cure for dementia."
Clinical Trials at the Melbourne Dementia Research Centre
Melbourne Dementia Research Centre is currently recruiting participants for two studies: the 3D Trial (Delaying Dementia with Deferiprone) and the Healthy Brain Project.
The 3D Trial is extremely exciting because for the first time researchers will able to assess someone's risk of progressing into cognitive decline due to dementia without needing to perform invasive and costly tests. The trial will also be testing a compound that may prevent or slow the natural course of Alzheimer's disease.
The Healthy Brain Project is steered by a group of neuroscientists to:
Understand optimal brain health and ageing,
Investigate why some people develop brain diseases and why others don't, and to
Develop biomarkers and pharmacological strategies for early detection of dementia and Alzheimer's risk, before symptoms appear.
Dementia in Australia: Fast Facts
(Source: Alzheimer's Australia)
There are more than 413 106 Australians living with dementia (1)
By 2025 the number of people with dementia is expected to increase to 536 164 (1)
There are an estimated 25,938 people with younger onset dementia, expected to rise to 29 375 by 2025 and 42 252 by 2056 (1)
Dementia is the second leading cause of death of Australians (2) contributing to 5.4% of all deaths in males and 10.6% of all deaths in females each year (1)
The projections suggest that by 2025 some 255 800 carers will be needed in the community and 122,100 carers working in the cared accommodation sector. These numbers are expected to double by 2056 to around 525,540 carers in the community and 250,420 paid carers in residential aged care (1)
By 2025 the total cost of dementia is predicted to increase to $18.7 billion in today's dollars, and by 2056 to over $36.8 billion (1)
Dementia is the single greatest cause of disability in older Australians (aged 65 years or older) 3 and the third leading cause of disability burden overall (3)
1 The National Centre for Social and Economic Modelling NATSEM (2016) Economic Cost of Dementia in Australia 2016-2056 2 Australian Bureau of Statistics (2015) Causes of Death, Australia, 2015 (cat. no. 3303.0) 3 Australian Institute of Health and Welfare (2012) Dementia in Australia