Westpac rewards early career researchers
Two outstanding early career researchers from the University of Melbourne can continue the good work on their groundbreaking research thanks to the Westpac Bicentennial Foundation.
Dr Jessica Heerde from the Department of Paediatrics and alumnus Dr Nicholas Opie (PhD Eng 2012) from the Department of Medicine and the Florey Institute of Neuroscience and Mental Health were each awarded a Westpac Research Fellowship in recognition of their innovation and determination to enact positive social change.

Dr Heerde will embark on a longitudinal study on the predictors, health and social problems of homelessness, with a particular focus on youth homelessness. Dr Opie, who was part of the team to design the world's first brain recording device that can be implanted without invasive surgery, will continue his work developing the Stentrode for clinical use.

"Thanks to the Westpac Research Fellowship I now have the opportunity to translate my device into clinical use for the treatment of paralysis and diversify this technology to address a wide range of other neurological conditions," Dr Opie said.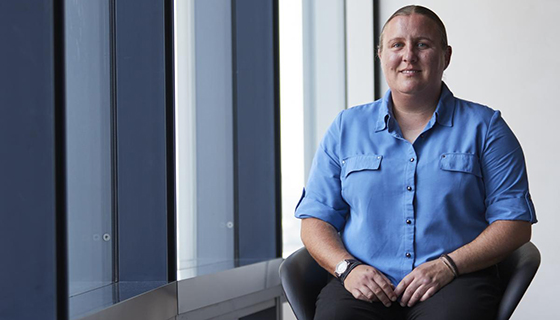 Dr Jessica Heerde
Professor Dick Strugnell, Pro Vice-Chancellor (Graduate Research) said the University welcomes the outstanding contribution being made to graduate researcher and post-doctoral researcher development by the Westpac Bicentennial Foundation.

"The Westpac Foundation schemes recognise the importance of cohorts and the networks created by cohorts, and these networks will be important for Australia for decades to come," he said.
"The examples set by the Westpac Foundation demonstrate the impact that corporate philanthropy can have in enabling Australia's academic talent to reach their potential."
The Westpac Research Fellowship is one of five scholarship programs offered through the Westpac Bicentennial Foundation. The Foundation will award its 200th scholar this year, as part of Westpac's 200th anniversary.