Five Melbourne alumni get nation's top honour
A former Prime Minister, a former Federal Minister, the current Governor of Victoria and two eminent scientists headlined the Australia Day Honours list of University of Melbourne alumni.

A total of 77 alumni, staff and former staff were honoured for their contribution to Australian society, with five alumni being appointed Companion in the General Division of the Order of Australia (AC) – the nation's top civilian honour.

The five AC recipients are former Prime Minister Julia Gillard, former Federal Liberal MP The Hon Dr David Kemp, the current Governor of Victoria Her Excellency The Hon Linda Dessau, organic scientist Professor Emeritus Andrew Holmes and ophthalmologist Professor Keryn Williams.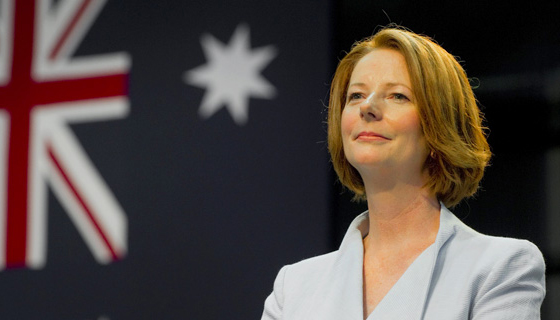 The Hon Julia Gillard served as Australia's first female Prime Minister from 2010 to 2013
The awards recognise two pioneering female political leaders. Ms Gillard, who became Australia's first female Prime Minister in 2010, was honoured for her contribution to various ministerial portfolios and for being a role model for the nation's women.

Ms Dessau's award recognises her service across a range of public and private institutions. She previously served as a justice of the Family Court of Australia (1995-2013), as a member of the Australian Football League Commission and as director and President of the Melbourne Festival.
Her Excellency The Hon Linda Dessau served as a Justice of the Family Court of Australia for 18 years before being appointed Governor of Victoria
David Kemp's long political career included work as a senior advisor to Prime Minister Malcolm Fraser, before serving as a Member of the Australian Parliament from 1990 to 2004. He was a member of the Coalition's Federal Cabinet for seven years (1997-2004), overseeing six separate Ministerial portfolios. He is well regarded for his expertise in education, training and youth affairs.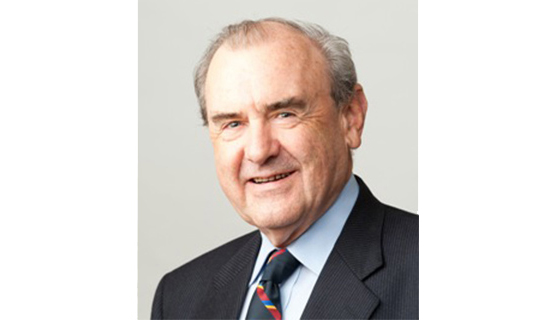 Dr David Kemp has more than 40 years' experience as a policy advisor, academic and Federal Minister
Professor Holmes is a world leader in organic and polymer chemistry, who has served the University as a professor in the Bio21 Institute. His research into polymers has had large implications for solar energy. He previously served as Professor of Organic and Polymer Chemistry at the University of Cambridge for 32 years.
Professor Andrew Holmes' research has resulted in solar energy breakthroughs
Professor Keryn Williams can boast of having restored sight to thousands of people. The ophthalmologist is a trailblazer in the development of corneal transplantation. She co-founded the Australian Corneal Graft Registry, which has developed a transplant database partially responsible for the great reduction in corneal transplant waiting lists.
Professor Keryn Williams' work has restored the sight of thousands
Professor Glyn Davis, Vice-Chancellor, said it was heartening to see so many alumni and staff recognised for their contribution to society.

"The work of this large, diverse group of Melbourne people is tribute to the individuals concerned, and the vibrant campus community to which we belong."