Making Sense of the World
There's no better way of understanding the actions of history's biggest game-changers than to stand in their shoes. One of the subjects that Dr Una McIlvenna teaches at the University, "Reacting to the Past", asks students to role-play watershed moments in history, such as Henry VIII's tumultuous split from the Catholic Church.
"Students will play people like the Archbishop of Canterbury or the Duke of Norfolk, and they try to avoid getting executed," Dr McIlvenna says with a laugh. "But they also have to negotiate with each other and understand the motivations of historical figures.
"As historians, we're hoping that we impart to our students empathy with people from the past," she adds. "It's important to understand why people did what they did, as much as learning what actually happened and why."
Dr McIlvenna says history education has a reputation for emphasising the rote memorisation of dates and facts. But she and other University lecturers have been able to push their vision for more innovative and engaged forms of teaching history. Since 2015, they have been supported by the Hansen Trust, the largest-ever donation to a history program in Australia.
The $8 million gift, donated by history enthusiast and philanthropist Jane Hansen and her husband, businessman Paul Little, is being used to transform history education at the University. The gift funds a history chair in perpetuity, three lectureships for five years and an annual PhD scholarship.
Dr Una McIlvenna conducting a public workshop on early Australian convict songs.
"The whole History Department is just thrilled," Dr McIlvenna says. "It has given us the ability to do things that just drive us forward, and it has energised the whole school."
Dr McIlvenna took up one of the three history lectureships when she came to Melbourne from the University of Kent in 2017. She began writing a book about execution ballads in early modern European history, and she is collecting what she describes as a "treasure trove" of songs about real-life murders, executions and deadly battles.
"In the 16th and 17th centuries, when most people couldn't read and write, song was the most effective medium for spreading news, because songs are set to a familiar tune and you can memorise them quite easily," she explains.
The most popular news stories of the past were about crime and punishment, not unlike the trial coverage and true crime documentaries that captivate us today.
Execution ballads may seem like a niche topic, but Dr McIlvenna says there are connections to make between the way people shared news in the past and the way we share news now. Fake news, or the manipulation of information, was common in times when ballad writers exaggerated in order to sell their songs.
"The ideal of news reporting we have is actually limited to a very short period of time from the mid-19th to the mid-20th century. If we look at the long history of news, we see that the business has always come first," she says. "Learning history gives us a more realistic, rather than idealised, view of what happened in the past."
Jane and Paul, as donors of the Hansen Trust, believe that understanding history is fundamental to understanding society today. From history, we can learn about subjects such as morality, bigotry, civic affairs, the changing nature of language, the abuse of power and the devastation of war. Those supported by the Hansen Trust are tasked with educating the public about history so we all benefit from this knowledge.
For example, PhD candidate Maxwell Benton, who received a Hansen Scholarship in 2018, is studying the same-sex marriage debate in US, UK and Australian churches in the 20th century. He says understanding historical context is essential to modern-day debates.
"History can and should have a voice in contemporary issues, by opening a dialogue with the controversies and perspectives of the past, and this is what I aim to do as a Hansen Scholarship holder."
Dr McIlvenna says it is part of her brief to engage with the public; she contributes regularly to online publications and has conducted public workshops about the history of news, crime and punishment and early Australian convict songs that form part of our national identity. Ever heard of Waltzing Matilda?
"People are absolutely captivated by history, so it's quite easy to make it accessible," she says. "The past can seem like a totally foreign place, but then you learn about ways people were just like us.
"It comes down to empathy," she adds. "You can make more sense of the world we live in."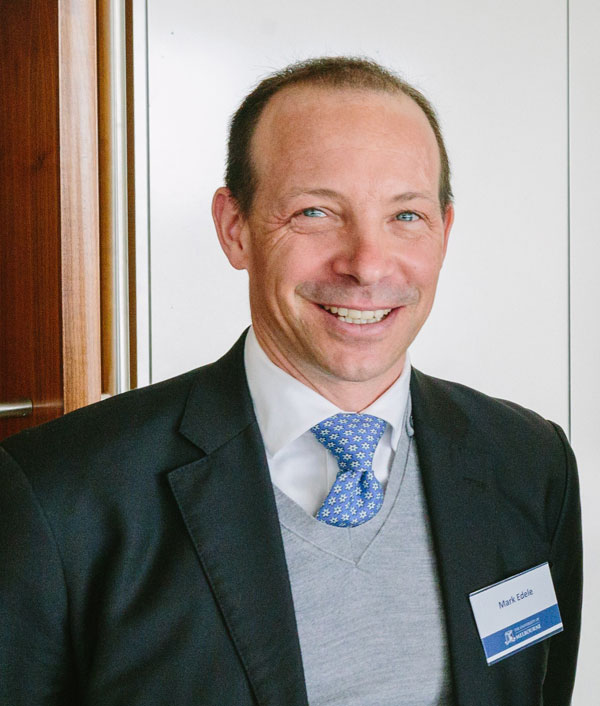 Professor Mark Edele, Hansen Chair in History
The Hansen gift has enabled us to renew the History curriculum and provide students with a history education relevant to the 21st century.